Southern Association of Forensic Scientists
2018 Annual Meeting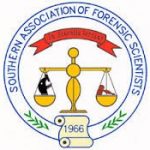 WORKSHOPS
Biology
Introducing the QuantStudio™ 5 Real-Time PCR System and the HID Real-Time PCR Analysis Software v1.3 including the Virtual Standard Curve: The latest addition to our human identification (HID) real-time PCR family of offerings
Presenter(s): Life Technology Staff
Workshop topic(s):  Do you know what the camera in your phone and the new real-time PCR instrument, the QuantStudio 5 may have in common? This workshop is designed to introduce and discuss the latest qPCR instrument and software offerings by Thermo Fisher Scientific. In this workshop, and you will learn how this system can seamlessly be introduced to your laboratory, how it differs from the 7500 Real-Time PCR Instrument, and how the use of the new Virtual Standard Curve functionality provided in the HID Real-Time Software v1.3 can save your lab in time and decrease run to run variation. We will change gears a bit and wrap up this half-day workshop with a quick discussion of our lessons learned since the release of the GlobalFiler™ PCR Amplification in 2013.
This workshop will cover:
A hands-on introduction of the QuantStudio 5 Real-Time PCR System
The Virtual Standard Curve: how it works, things to consider, & how it may benefit your lab
The customer experience: using the Quantifiler™ Trio Quantification Kit with new functionality
The GlobalFiler Kit: what we know after 4 years in the field
The Future of Forensic Genomics is Now (formally listed as NGS)
Presenter(s):  Melissa Kotkin (Verogen, Inc. 11111 Flintkote Avenue, San Diego, CA 92121, USA)
Workshop topic(s):  The combination of Short Tandem Repeat (STR) markers and Capillary Electrophoresis (CE) detection methods has established DNA testing at the center of modern criminal investigations. Although the methods have become more sophisticated, the fundamentals of the systems have changed little in the last decade. The increasing need for more comprehensive data from decreasing quantities and qualities of DNA evidence is exceeding the fixed capability of CE platforms and current interpretation methods to reach conclusive results.  In an effort to overcome current limitations, forensic scientists worldwide are now investigating the value of Next-generation Sequencing (NGS) for forensic applications. Illumina's decade-proven sequencing by synthesis (SBS) technology offers a massively parallel approach for simple and accurate sequencing of large numbers of PCR amplicons in a single reaction. This offers new opportunities for taking methods currently employed in clinical and research settings and applying them to routine forensic analysis in operational casework laboratories. In this Workshop, we will examine the limitations of current DNA testing methods and the specific benefits of the sequencing by synthesis approach for forensic analysis. We describe how developmentally validated  instrument, chemistry and software solutions result in NGS now becoming a viable alternative to current CE-based methods for routine forensic casework applications. We will also demonstrate how, by delivering data that span the genome to capture more forensically relevant markers, NGS can answer a wider range of questions in a single, targeted assay. This approach offers a variety of key improvements including relieving analysis limitations associated with challenging samples such as complex mixtures, flattening the analyst's decision tree and reducing workflow complexity compared to current methods.
Using Seratec Products to Identify Body Fluid Stains
Presenter(s):  Dale L. Laux
Workshop Topic(s):  New techniques in forensic biology are being developed in DNA, RNA and protein analysis in the hopes of discriminating trace biological stains.  But biological fluid stains must first be discovered and identified.  Non-destructive techniques such as examination with alternate light sources and infrared light cameras have improved and aid in the identification of stains, especially blood.  But they are not specific. In this workshop, the participants will learn a little physiology about the source of the biological fluids and the best ways to locate and analyze these stains.  Mapping of stains on clothing will be discussed and participants will be able to map, isolate and analyze body fluid stains using amylase paper and specific immunological membranes.The goal of this workshop is to make the forensic biologist more comfortable and confident in the examination of body fluid stains and aware of the Seratec products that exist to make this job easier.
Probabilistic Genotyping Unpacked: Beyond the Binary Methods of Interpretation
Presenter: Mike Coble, Associate Director, UNTHSC Center for Human Identification
Workshop Topic(s): As of early 2018, nearly 20 percent of DNA laboratories in the US have implemented a probabilistic genotyping software for DNA interpretation. Another 20-30 percent of laboratories are in the process of procuring or validating a system. This workshop is targeted for laboratories considering a move to a probabilistic genotyping system for mixture interpretation.
Questions to address include:
• Why should I change from the current CPI/RMP/binary LR?
• How is probabilistic genotyping an improvement?
• How do the discrete and continuous methods of modeling work?
• What guidance/advice can be given for validation of these systems.
A basic understanding of the Likelihood Ratio will be reviewed.
Chemistry/Trace
What's New on the Designer Drug Scene (formally list as Emerging Drugs and their MS Interpretation)
Presenter(s):   Donna M. Iula, Ph.D. (Cayman Chemical)
Workshop topic(s):   The designer drug landscape is ever shifting and it's a constant battle for drug chemists to be able to detect the latest designer drugs on the scene.  The goal of this workshop is to learn about topics such as:
New analogues being trafficked and spectroscopic tips/techniques for their detection.
How might clandestine chemists be synthesizing the newest designer drugs and what might
be next?
What is known about the metabolism of prevalent designer-drug classes?
Sample Preparation, Purification and Isolation for Unusual or Difficult Samples, including Fentanyl
Presenter(s): Tim McKibben (Synthcon)
Workshop topic(s): This workshop will cover sample preparation for unusual or difficult samples. Chemists are very familiar with traditional sample preparations, but what do you do when the sample is a half-eat food item, a semi-solid, or something that becomes tacky upon exposure to air. How do you isolate a drug from other interfering components? Procedures to deal with these "nasty" sample matrices will be covered along with real case examples where the sample matrix issue was solved through certain preparation techniques. Additional tips and tricks will be included to assist the chemist when trying to handle and prepare such samples. Finally some tips on preparing fentanyl samples will also be discussed.
Infrared Analysis for Drug and Trace Chemists (formally listed as FTIR for Drug Chemists and Trace Examiners)
Presenter(s):  Jeremiah Morris (Johnson County Sheriff's Office Criminalistics Laboratory)
Workshop topic(s): This workshop will provide a brief review of the theory of infrared spectroscopy.  Topics to be covered include how infrared light interacts with molecules, different forms of vibrations and how these vibrations appear in an infrared spectrum, sample handling and analysis factors which can affect the resultant spectrum, and what structural information can be obtained from the infrared spectrum of an unknown substance.  Additional topics may include polymorphs, differentiation between structurally similar compounds, and criteria to determine when a known and unknown spectra "match".
Predicaments and Perplexities Due to Prevalence Of Emerging Substances in Drug Chemistry Casework, and Portable Possibilities For Presumptive Identification
The introduction of fentanyl into the illicit drug market has continued to challenge forensic drug analysis and toxicology units. Not only are laboratories still tasked with identifying novel substances, but they are also tasked with responding to numerous requests for assistance from both public health and law enforcement entities. Increasing opioid related overdose deaths and halted field testing directives have resulted in rush requests becoming more common. Complicating matters even further are the presence of high potency opioids that are impacting the way samples are handled and analyzed in the laboratory.
The Allegheny County Office of the Medical Examiner is located in an area with one of the highest per capita opioid overdose rates in the country. The drug chemistry unit works closely with multiple overdose taskforces and a darknet taskforce. This presentation will discuss trends in Allegheny County, information sharing, laboratory safety, and field analysis technology. Analysis lessons learned will
include information about low level fentalogues, co-eluting fentalogues, isomer comparisons on GCMS, and salt form issues. Interesting cases like synthetic cannabinoids on paper as well as counterfeits tablets will also be covered.
General
Addressing Bias in Forensic Examinations (formally listed as Cognitive Bias)
Presenter(s): Jeremiah Morris (Johnson County Sheriff's Office Criminalistics Laboratory)
Workshop topic(s): Scientific disciplines have long recognized the influence bias has upon both analytical testing as well as interpretation of the results from this testing. Although the majority of scientific and medical disciplines have recognized the potential for bias and have incorporated procedures to minimize the affect bias has upon the ultimately conclusions, crime labs have generally not addressed bias in their examinations. This workshop will provide an introduction into the mind of the expert, how we make decisions, how we process information, mental shortcuts our mind uses, and four major categories of bias ‐ motivational, expectation, contextual, and confirmatory bias.  The workshop will demonstrate how these forms of bias can adversely affect the forensic process from crime scene collection to courtroom testimony. The workshop will also provide possible solutions to assist in minimizing the affect bias ultimately has upon the conclusions made by forensic scientists.
The 2017 Version of ISO/IEC 17025 and the Related ANAB Forensic Accreditation Requirements in a Nutshell – How to Crack that Nut! (formally listed as Roadmap to Transition(AR 3028))
Presenter: Laurel Farrell, Senor Accreditation Manager, ANSI-ASQ National Accreditation Board
Workshop Topic(s): Both ISO/IEC 17025:2017 and the related ANAB Forensic Accreditation Requirements documents have been updated and have moved to less prescriptive requirements. Mentioned in the Foreword to ISO/IEC 17025, this move is supported by an application of risk-based thinking and a focus on performance-based requirements (a move from "how" to "what"). This workshop will review the main sections of ISO/IEC 17025:2017 and for each section discuss the overarching concept and then focus on the intent of the requirements from both documents. For those requirements that are more open-ended, examples and/or exercises will explore options for conformance. Keeping in mind that the approach to conformance will most likely not be the same, for all forensic service providers! The relationship of Process- Risk- Continuous Improvement will be explored. Workshop participants will leave with a path forward to accreditation based on these updated accreditation requirements and a new perspective towards this revised approach to accreditation. The glass is half-full – the upside to risk-based thinking is opportunity!
Toxicology
Alcohol and THC Refresher: From DRE investigation to courtroom testimony.
Presenter(s): April Bramlage (Tennessee Bureau of Investigation, Nashville, TN), Melinda Quinn, D-ABFT (Tennessee Bureau of Investigation, Nashville, TN) Sergeant Joseph A. Zeitner, Jr., DRE (Mount Pleasant Police Department, Mount Pleasant, SC)
Workshop Topic(s): This workshop will focus on the possible effects of less than per se (0.08gm%) alcohol in combination with other drugs, specifically THC, for basic or intermediate level toxicologists.  Topics will include current knowledge based on published research, strategies for court testimony and case studies from a Drug Recognition Expert (DRE). This workshop will be a relaxed format where discussion and attendee participation will be encouraged.